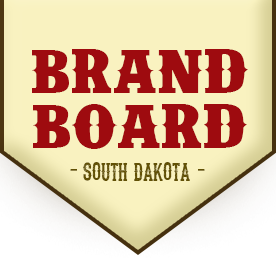 Per Executive Order, State Offices, in response to the COVID-19 pandemic, will remaim closed until May 2nd. Although the Brand Board office is closed, staff is doing their best to provide services remotely.

BRAND RENEWALS PAYMENTS, sent by mail, MUST BE POSTMARKED on or before MAY 1, 2020.

Returned BRAND Renewal Notices List 2020

This is the list of returned brand renewal notices as of 03/27/2020. If you know anybody on this list, please have them call into the office with a correct mailing address so we can get their notice(s) sent out.

They can also pay online by selecting the Brand Book tab to the left

. Thank You.

Brand Renewals have all been mailed out. If you did not receive yours, please let us know. This year, for your convenience, you are able to pay brand renewals online. Click on the Brand Book tab on this web page to complete the payment process. Please note: when searching for your brand, it is easiest to search using only the last name. If you choose to mail in the payment, please do not send cash.

Any brands, not renewed, will not be available as abandoned brands until May 2022. The Brand Board is required to hold brands, not renewed during the renewal period, for a two year re-record period.

Shipper Permits may be obtained 48 hours in advance of shipment by contacting the SD Brand Board at 1 877 574 0054, an authorized agent, or brand inspector. Please select the Inspections Tab for a listing of Shipper Agents.

South Dakota Brand Laws apply

STATEWIDE.

It

is

a Class 1 Misdemeanor to hot iron brand livestock unless the brand is registered with the SD Brand Board.