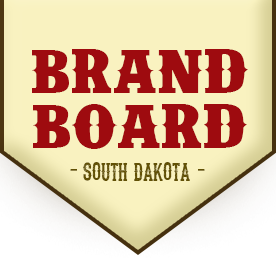 Brand Renewals are January 1 - May 1, 2020. Please make sure the Brand Board has your current address as well as your current email address for renewal notices. The renewal fee is $90.00 per brand for a 5 year renewal. Late January 2020, Renewal notices will be sent out by email or regular mail.

Shipper Permits may be obtained 48 hours in advance of shipment by contacting the SD Brand Board at 1 877 574 0054, an authorized agent, or brand inspector. Please select the Inspections Tab for a listing of Shipper Agents.

South Dakota Brand Laws apply

STATEWIDE.

It

is

a Class 1 Misdemeanor to hot iron brand livestock unless the brand is registered with the SD Brand Board.